Processing, sorting and grading machines and lines for Potatoes.
With Unitec technology and innovation, your business bears delicious vegetables.
Our UNI ONE system responds to the need for precision-grading of potatoes by size using electronic technology. We developed lines for creating high quality packing in potato processing plants.
Innovative technology.
Electronic technology for sorting according to weight, volume or shape is certainly an innovation in the world of potato processing, as in the majority of cases this vegetable is processed with mechanical sorting. With electronic technology, we can meet the needs of the most demanding customers who insist on excellent product presentation to the final consumer for potatoes too, by weight or shape.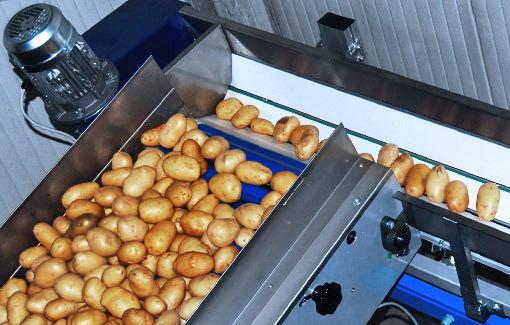 Discover Unitec solutions.
Get in touch with us.