Processing, sorting and grading machines and lines for Cucumbers.
With Unitec technology and innovation, your business bears delicious vegetables.
Cucumbers must be sorted according to their diameter and length, and selected according to shape too.
Innovation.
To offer an effective solution to the requirements posed by this particular product, we developed a highly flexible system. The UNI ONE LF jolly and UNI VERS 270 sorters can transport cucumbers of highly variable length since the technology employed has no fixed spacings but rather adapts to the size (length and diameter) of the products.
Quality selection.
The cucumbers are inspected by a series of cameras which identify all the parameters needed to establish the quality of this particular product. Size, length, shape, colour and defects can all be selected. Plants installed for processing this fruit have met with full customer satisfaction.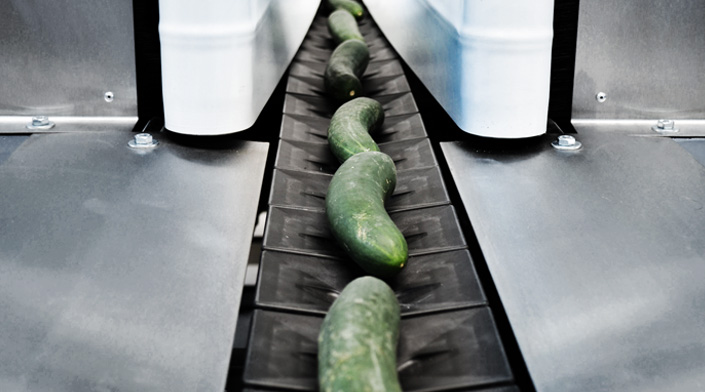 Discover Unitec solutions.
Get in touch with us.